Soy Afro-Latina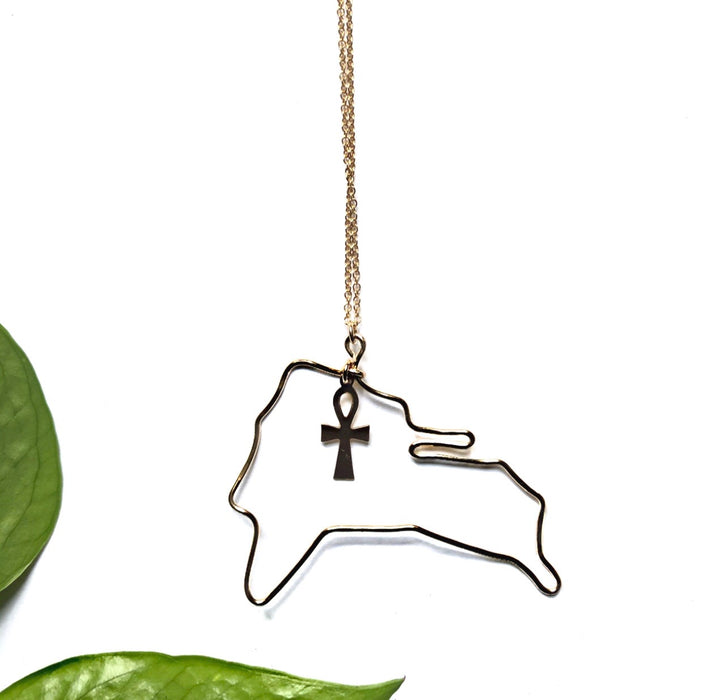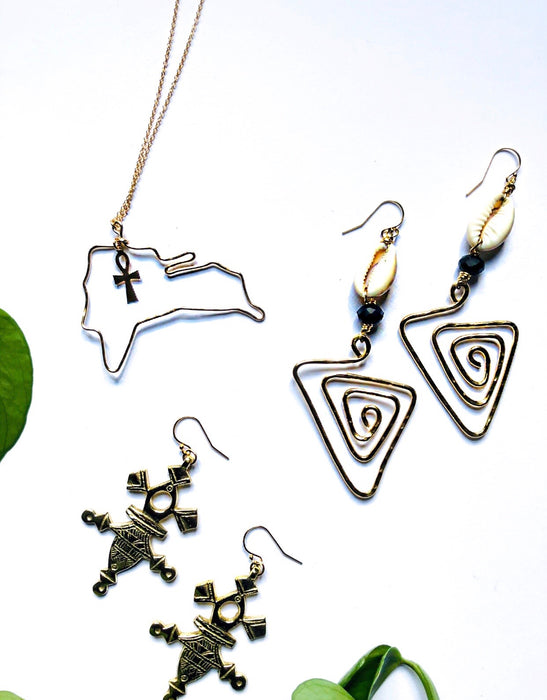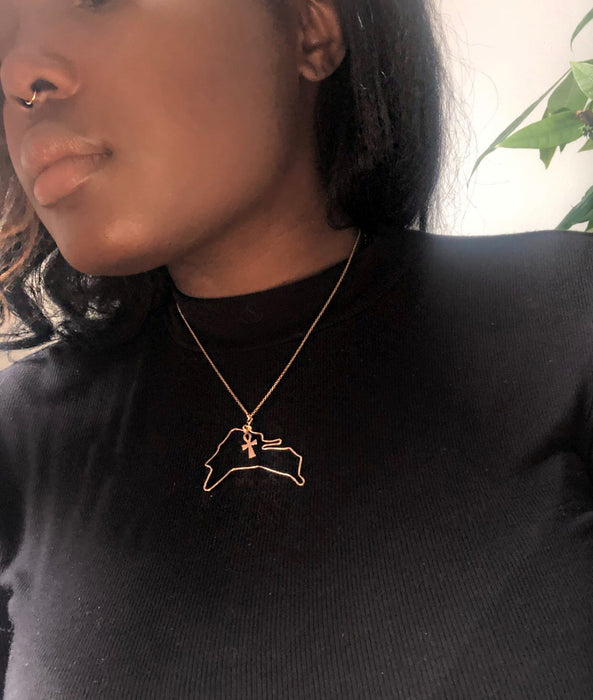 Afro- Latino 
 Dedicated to all my afro-latinos especially those from the Dominican Republic. Many Dominicans, like myself, grew up being taught that we are NOT BLACK, despite our golden melanin. Many of us grew up being taught this narrative despite the first slaves brought over to the New World were actually taken to the island Hispaniola- shared between Haiti and D.R. We had to navigate life unlearning these lessons and creating those of our own. We are Afro- Latino.
This piece, handmade by this Afro-Latina, is dedicated to all those still unlearning those false narratives from childhood and those who accepted their BLACKNESS. All gold everything- can be worn daily.
Description:
18" Gold fill chain

Gold fill ankh

Gold fill wire
Each piece is made to order. Set comes gift wrapped.
Please allow 3-5 business days for production before shipping.