Black Tourmaline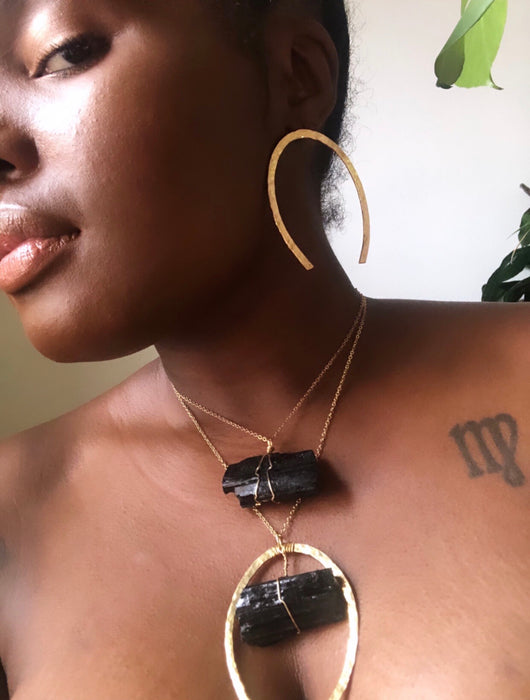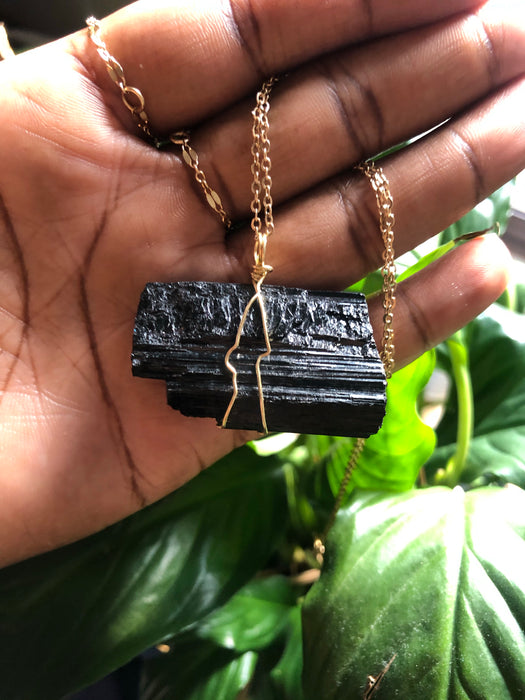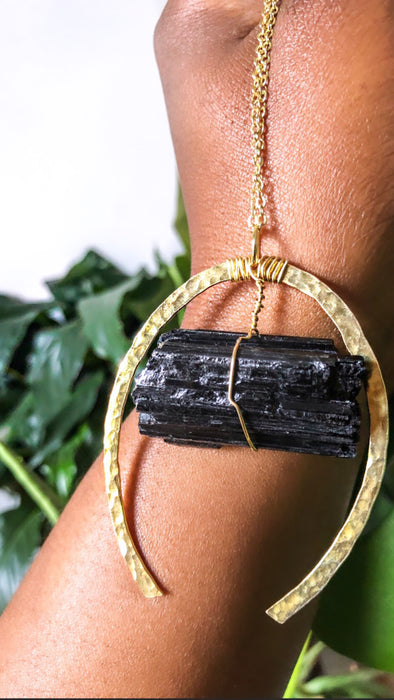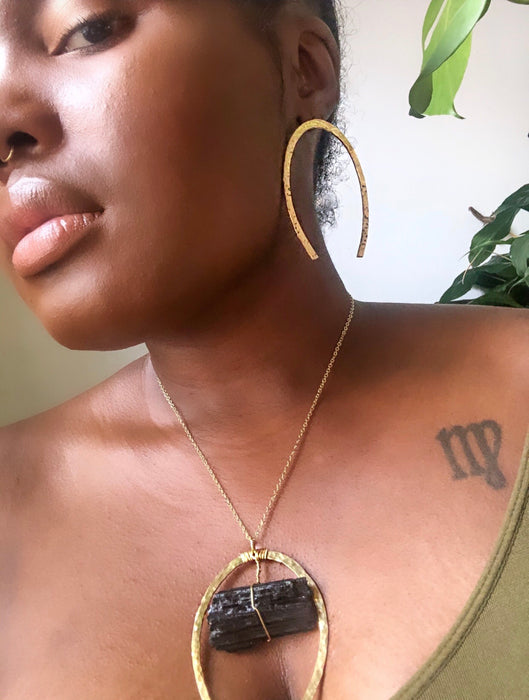 Black Tourmaline
This stone aids in the removal of negative energy within a person space in that it cleanses, purifies and transforms dense energy into lighter vibrations. It also protects against electromagnetic "smogs"- like cell phones, computers, radiation, noise sensitivity and other disturbances. 
Design to sit in the center of your neck and chest... where energies flow to and from.
Two available options: 16" inch choker and 18" Ewa gold fill pendant.
Description:
Pendant:

Ewa outline- 2" x 2.5"
Stone- Size: 1" to 1.5". Size varies due to natural roughness of stone.
Wire- 14k gold fill.
Chain: 18", 14k

 

gold filled and very sturdy due to sizes of pendants.
Please allow 5-7 business days for production before shipping. 
Piece comes gift wrapped with polishing cloth for that everlasting glow up.
For shipping and jewelry care info, please click here.