Cold World Quartz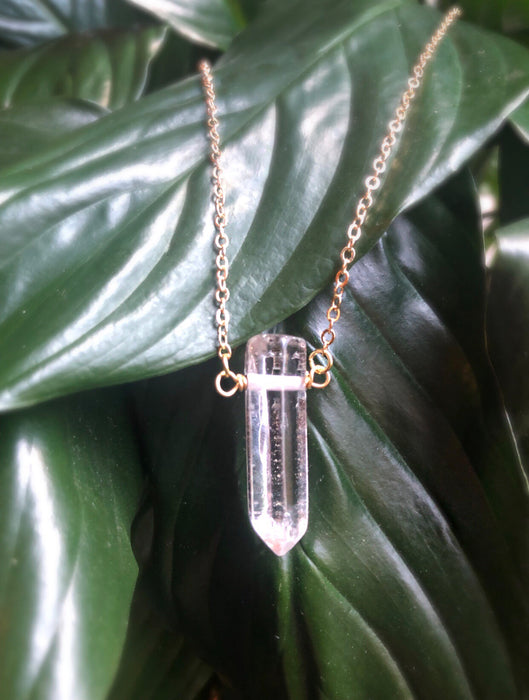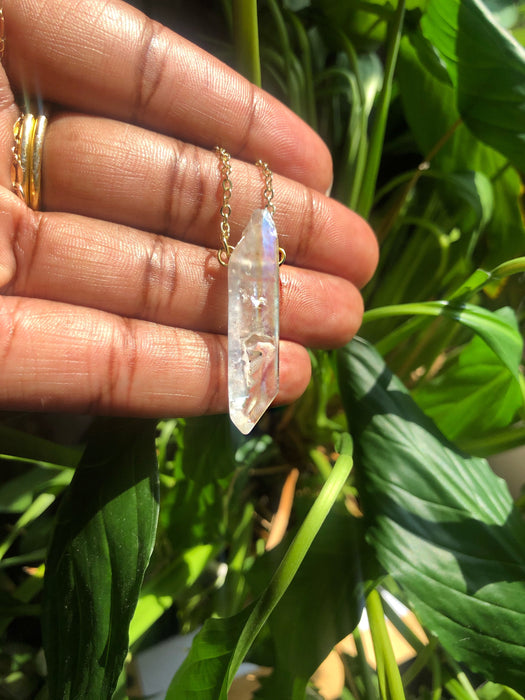 Rainbow and Crystals Quartz
Quartz- the master of all healing crystals- cleanse and purifies energies while amplifying the effects of other stones. These light weight icicles crystal quartz sits on a brass, gold filled or sterling silver chain.
Description:
Stone: Crystal or Rainbow quartz.

Due to rawness cut, stone size may vary from 1"-1.5" in length.

Chain: Gold fill or sterling silver. 20" in length.
 
Piece comes gift wrapped with polishing cloth for that everlasting glow up

For shipping and jewelry care info, please click here.