Eye of Horus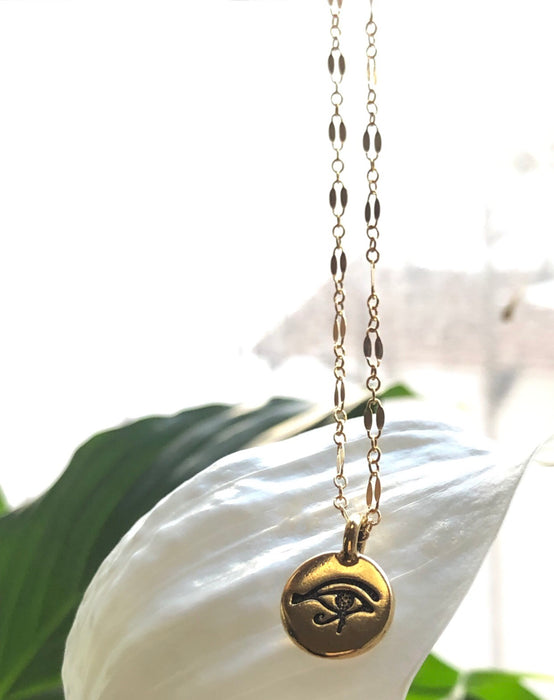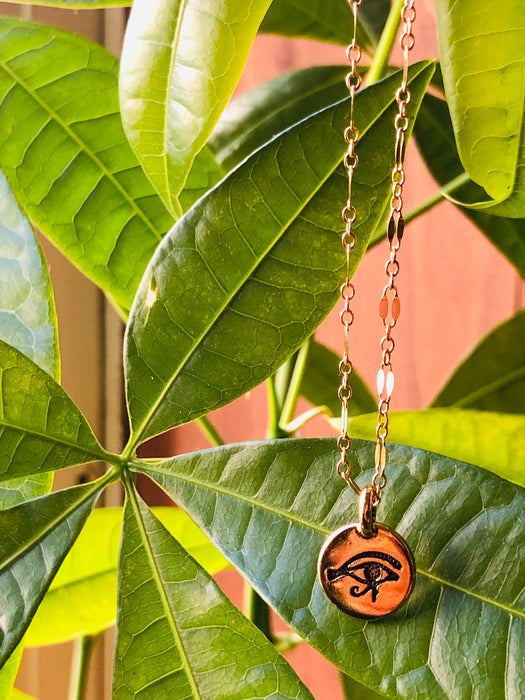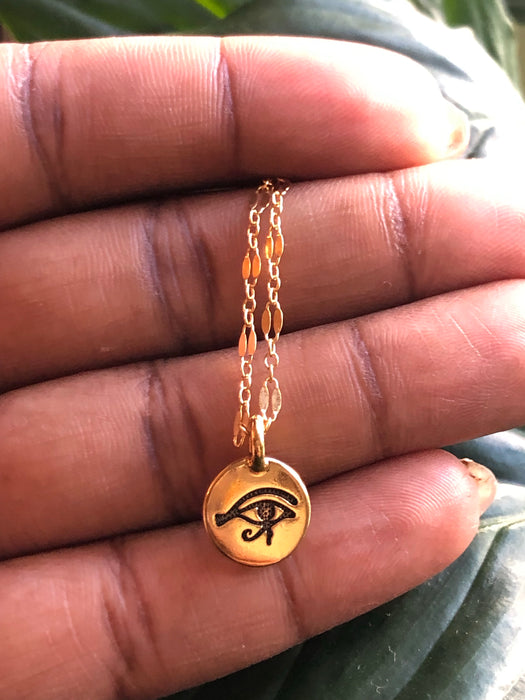 The Eye of Horus, also known as the "Eye of Ra" during ancient Egypt symbolized protection, royal power and good health. To date, many still believe in its healing and protective powers.
Pendant- brass, .5" in length
Chain- 18" in length- available in 14k gold.
Piece comes gift wrapped with polishing cloth for that everlasting glow up
For shipping and jewelry care info, please click here.