Jesu Crystal Drip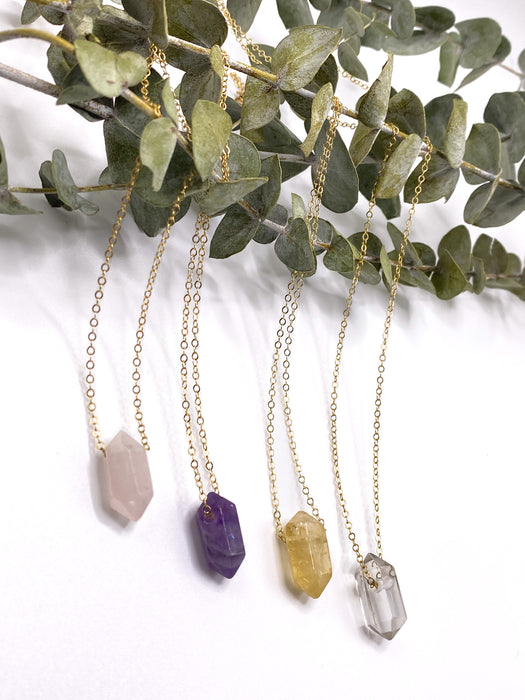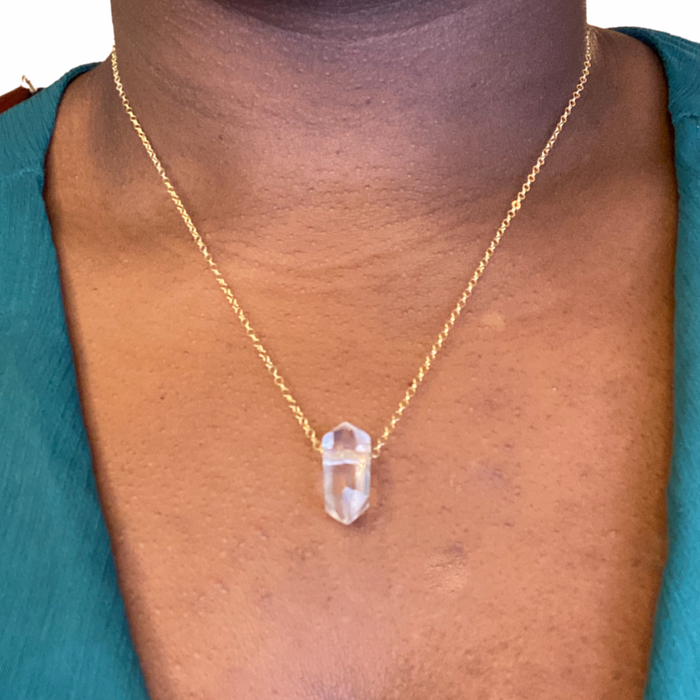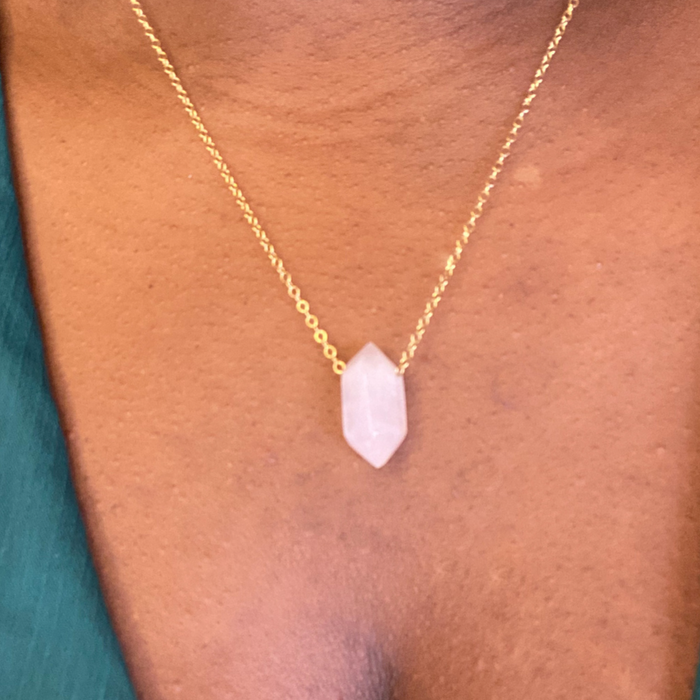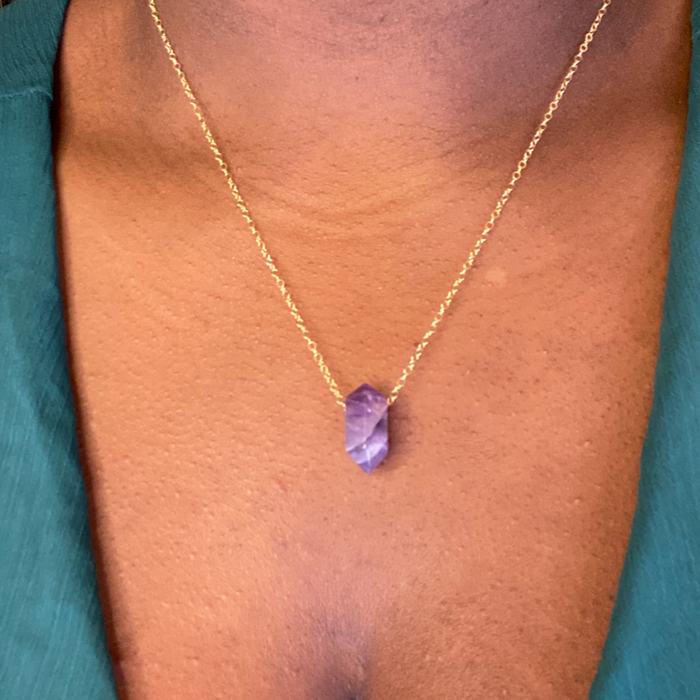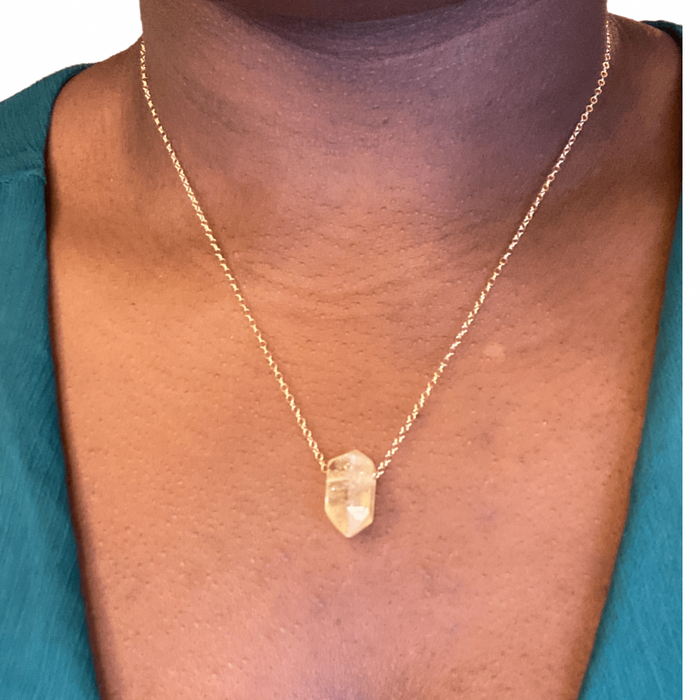 Perfect minimalist size crystals that hang on a 14k gold fill chain. Designed to be worn for daily wear.
Choose from:
- Amethyst- a protective stone that helps to relieve stress and anxiety- also known to bring promote peace and tranquility. 
- Crystal Quartz- known as the master healer, it amplifies energy by absorbing, storing, releasing, and regulating it.
- Citrine- symbolizes joy, abundance, and transmutation It's known to spread positivity and energetic light.
- Rose Quartz- known as the love stone-  purifies and opens the heart at all levels to promote love, self-love, friendship, deep inner healing and feelings of peace.
-Chain-  18" 14k gold fill.
- Packaged ready for gift giving.
Item comes ready for gift giving.
For shipping and jewelry care info, please click here.