Labradorite + Womyn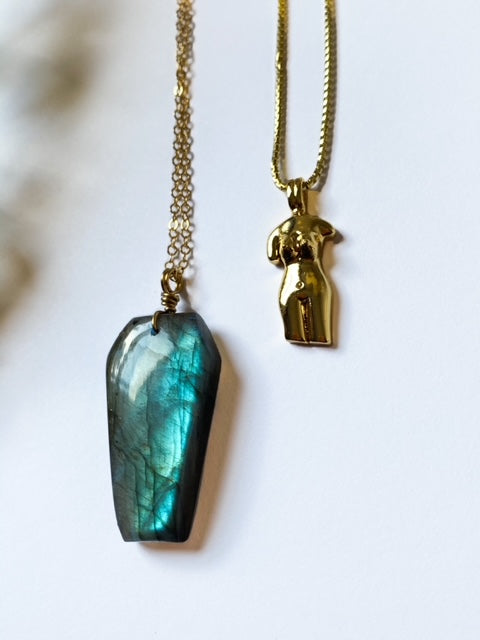 I Am Womyn
Labradorite, known as the stone of transformation; useful companion through change, imparting strength and perseverance. All while regaining energy while aiding the body and spirit in healing itself. Womyn, like Labradorite (and its color plays and iridescent effect), constantly morphing and persevering through it all!
Description:
- Chain: Available in- 18", 20", 22''. 14k gold fill.
- Pendant: Varies in size-roughly from 1"-1.3" in length. 14k gold fill wire.
Check out more items of the I Am Womyn collection here.
Packaged for gift giving.
For shipping and jewelry care info, please click here.