Load of Quartz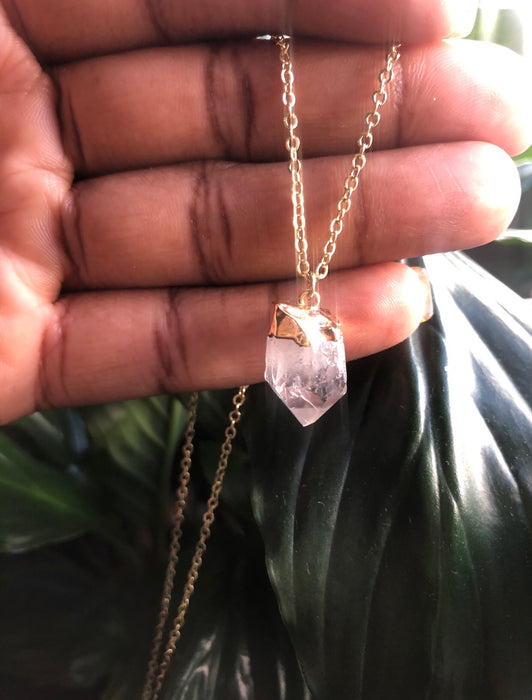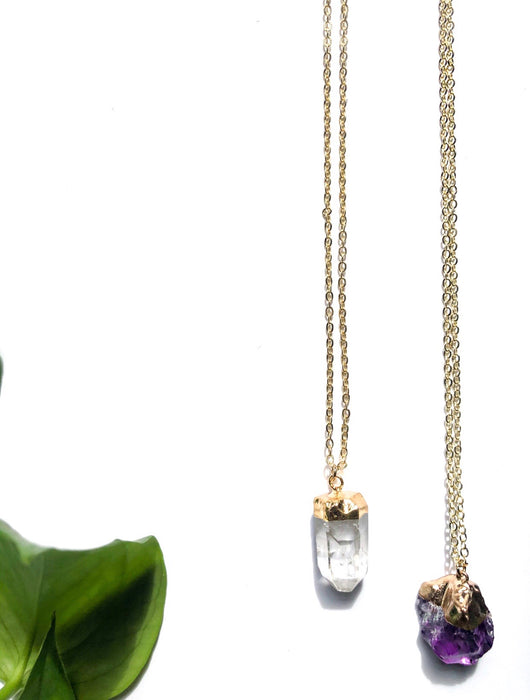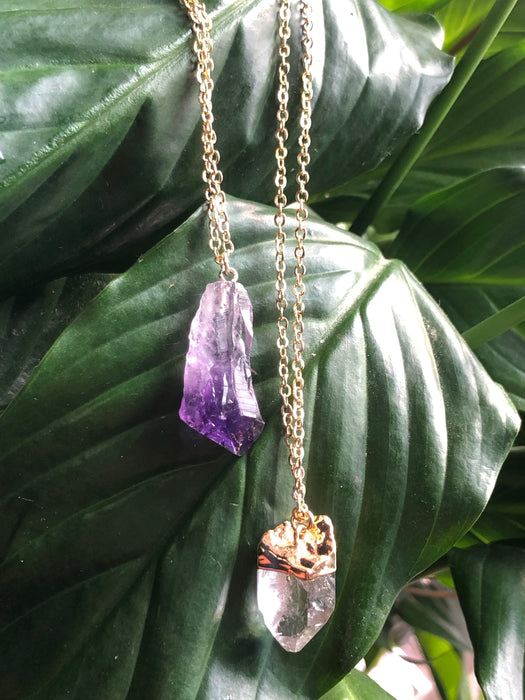 Load of Quartz
The ultimate spirit stone that cleanse and purifies energies while amplifying the effects of other stones. It's dripped in gold to enhance its powers.
Crystal sits on a 18'' or 22" gold plated, gold filled or sterling silver chain.
Raw cut chunky amethyst. *size of pendants vary due to its raw nature*
Set comes gift wrapped with polishing cloth for that everlasting glow up. For shipping and jewelry care info, please click here.