Queens Only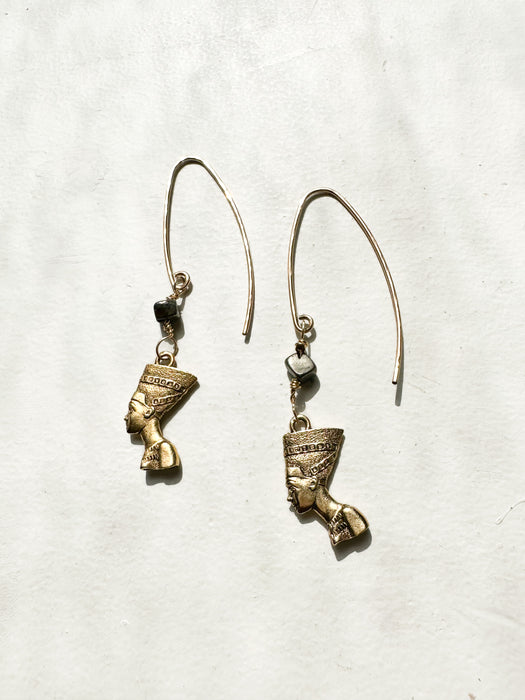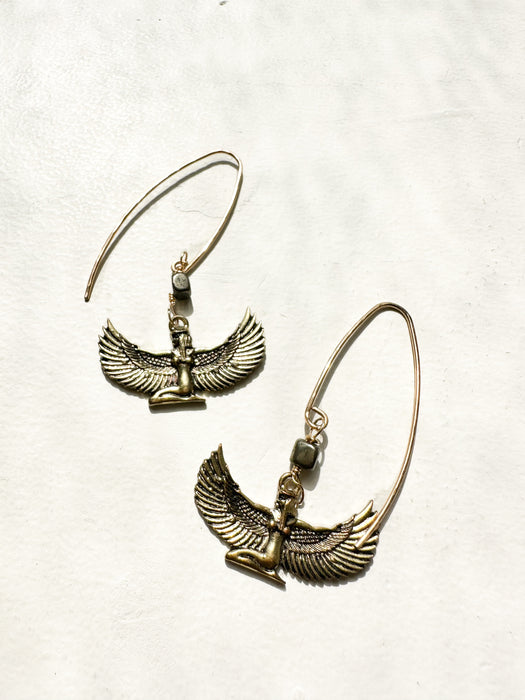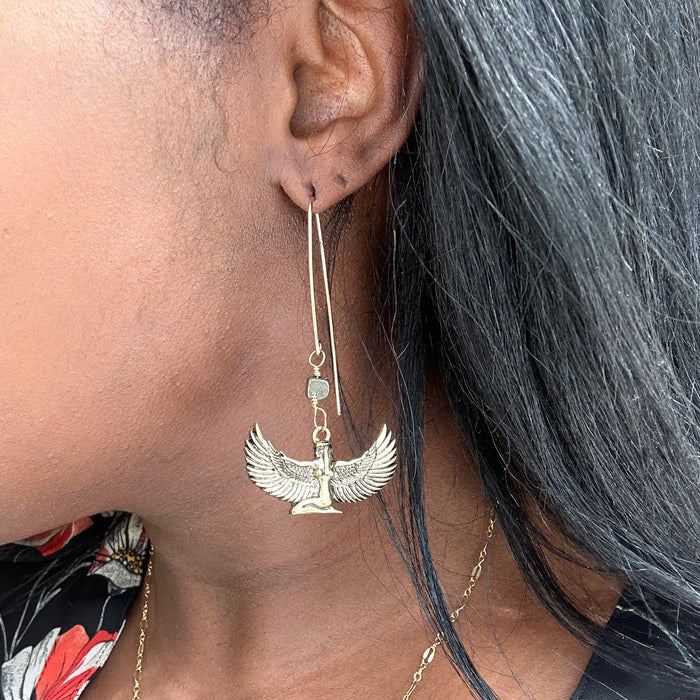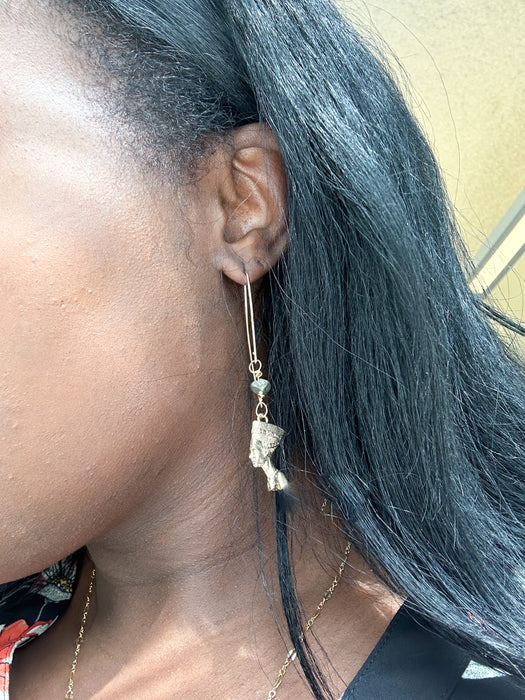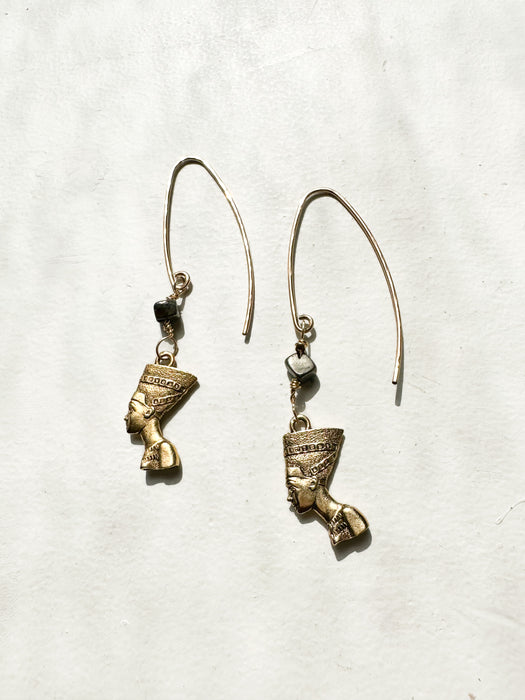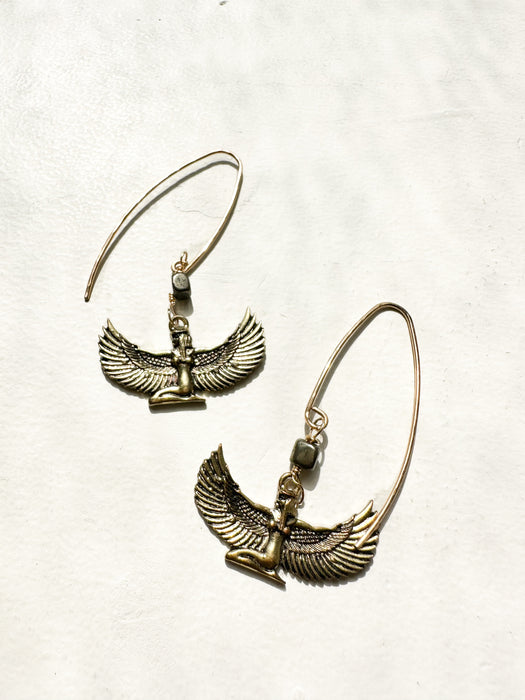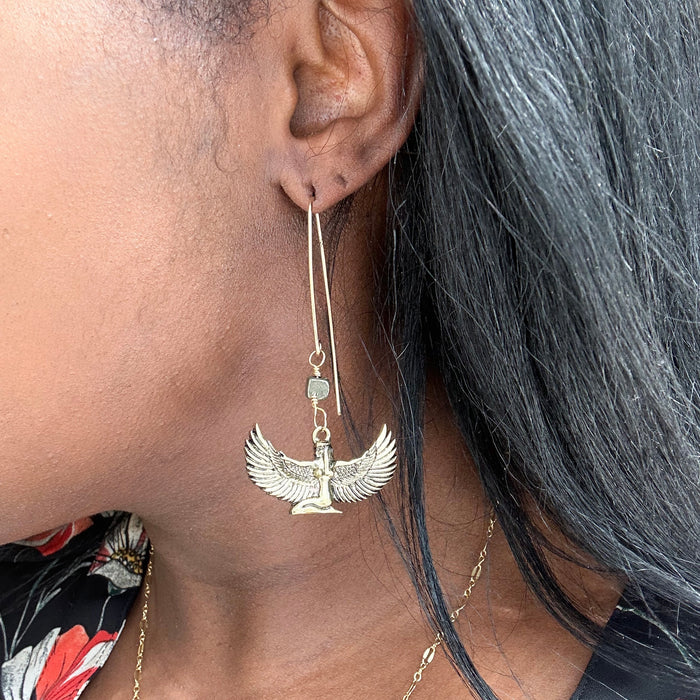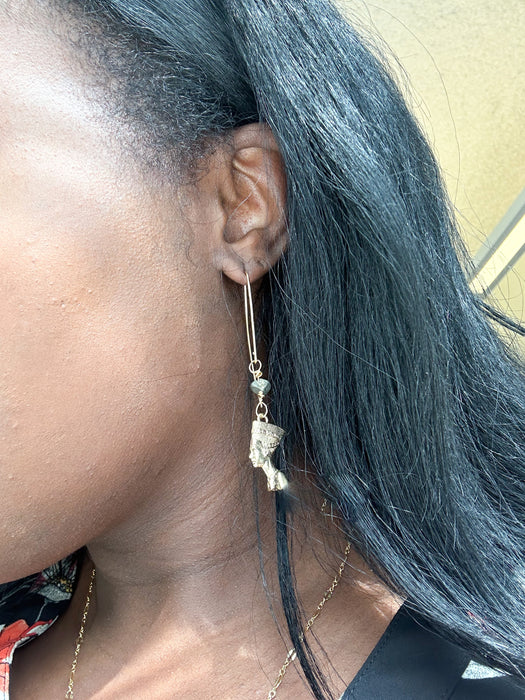 Queen Nefertiti- the symbol of
beauty and feminine power
. Her name means 'a beautiful woman has come".
Queen Isis - "Queen of the Throne". Known as the goddess of healing and magic, was crucial to ancient Egyptian religious beliefs. 

Both Queens hang on solid 14k gold wire with Pyrite (a protection stone) connecting them both. Item is handmade.
Description:
Gold fill wire 
3.5" in length.
 Please allow 3-5 business days for production (sometimes produced sooner).
For shipping and jewelry care info, please click

 

here.