Raw Studs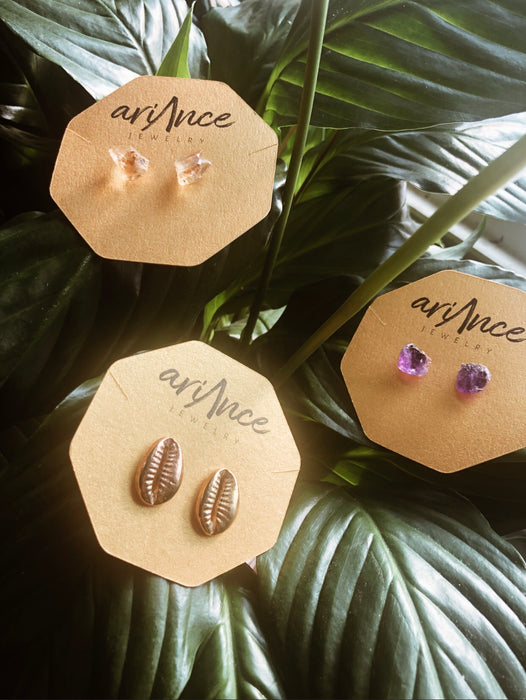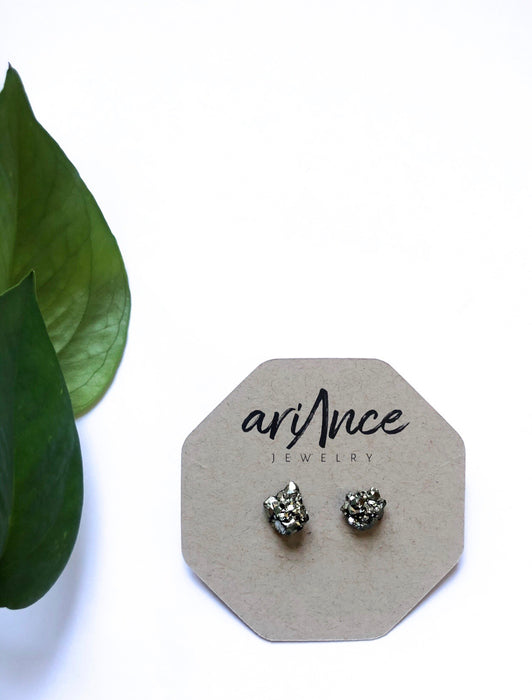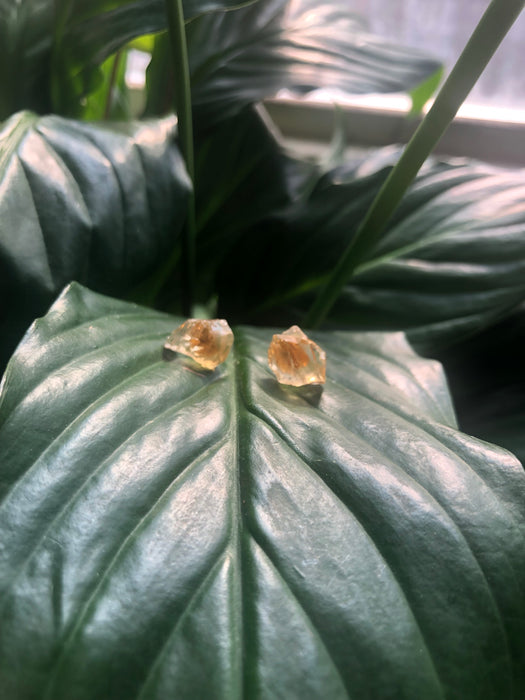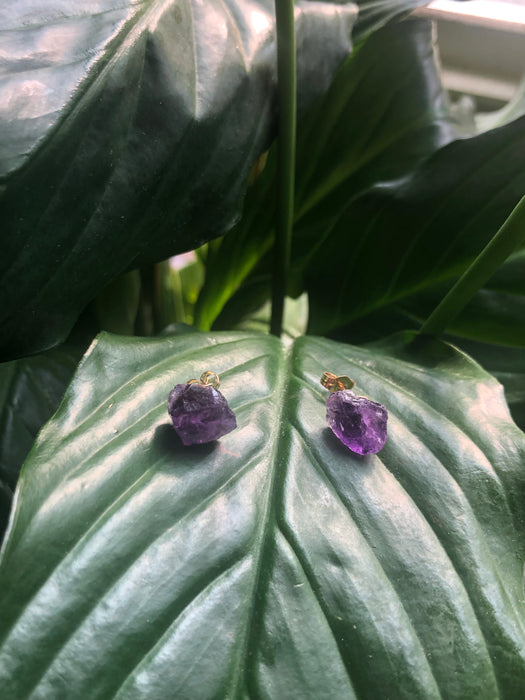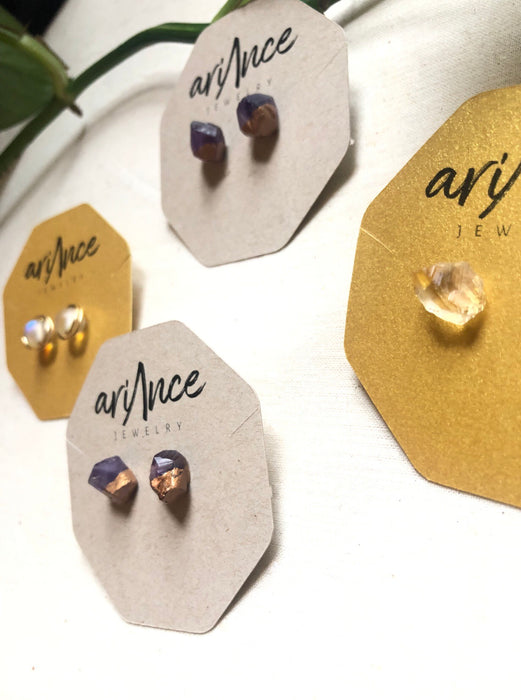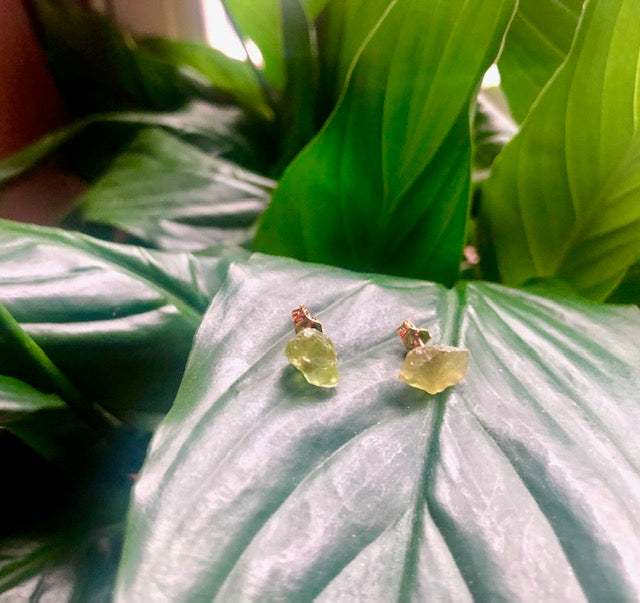 Powerful stones to heighten your aura and align those chakras!
Stones are mounted on 14k gold filled earring post. Due to rawness of stones, size may vary.
Amethyst (purple)- The "calming stone". Promotes calmness, balance and peace.

Amethyst stones are also available in gold dipped for the true goldlovahs!
Citrine (Amber)- known as the "happy stone" that enhances concentration and revitalizes the mind.
Pyrite (fools gold)- 

known as a stone of luck, helping to attract abundance, wealth and prosperity via its creative energies of manifestation, and its encouragement of following one's dreams. 
(For stone necklaces, click here)
* Stone size and texture may vary slightly due to rawness*