The Prince Piece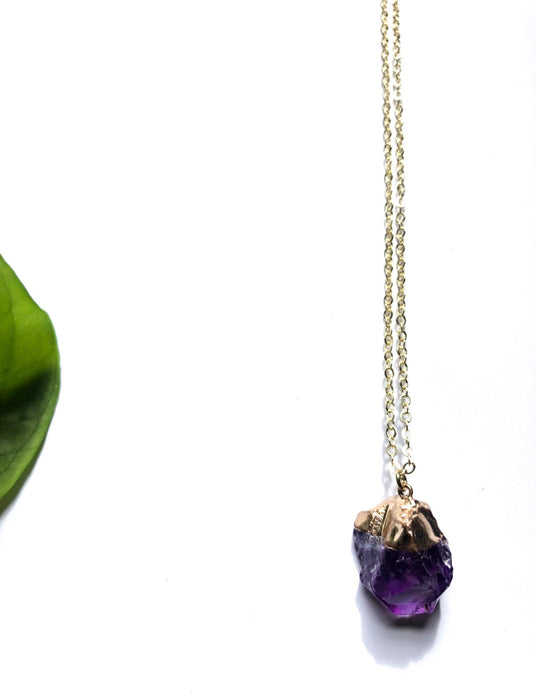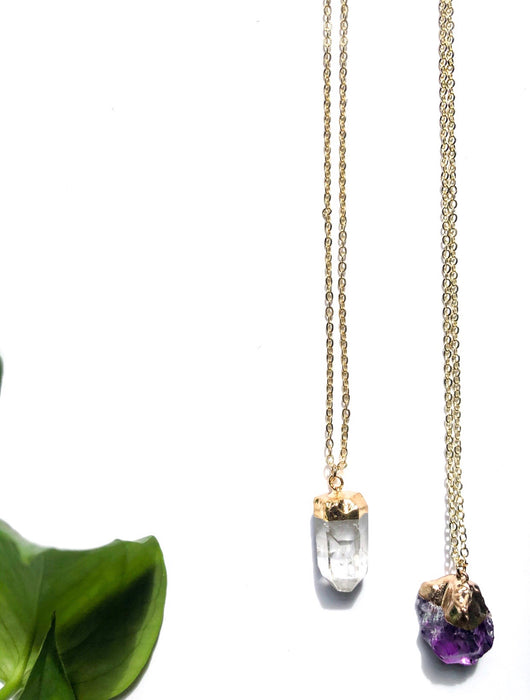 The Calming Stone
Named after the legendary artist "Prince". Prince, like amethyst, always presented calm. He never looked distressed no matter the pressure. Amethyst is a natural stress reliever that promotes inner strength and peace. In addition, it aids in bringing clarity of the mind to help one become more intuned with their feelings.
Description:
Chain- Length: 20", 22", 24". Available in gold plated brass or 14k gold filled.
Pendant- Raw cut chunky amethyst. *size of pendant vary due to its raw nature*
Set comes gift wrapped with polishing cloth for that everlasting glow up. 
For shipping and jewelry care info, please click here.